Dear Ms. Rinki, We have returned to Shanghai. With your help, the professional and friendly service of Mr. Omkar and Mr. Khan makes our trip to India a memorable one. Thank you very much. If I want to travel to southern India in future, I will choose State express again. Thanks.
Dear Mr. Chandra Thank you very much for your help for hour journey in bihar. We were very happy for all , driver very professional,kind and able. India always very interesting.
Ciao Mamlesh, good morning. We have returned to Shanghai. We came back to Italy yesteday and anything went well. The trip went very well and your organization was perfect in all. Attached I send you the 'TOUR REPORT' filled out. Thank you again for everything.
Entry Formalities India Visa
Foreign Nationals desirous of coming into India are required to possess a valid passport of their country.
Nationals of following nine countries are eligible for Tourist visa on arrival:
Finland
Japan
Luxembourg
New Zealand
Singapore
Cambodia
Vietnam
Philippines
Laos
Myanmar and Indonesia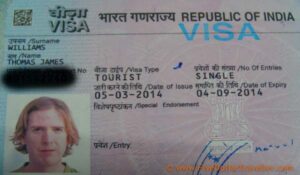 Government of India has introduced Tourist Visa on Arrival facility (which must be requested at least 72 hours in advance) enabled by Electronic Travel Authorization (ETA) to facilitate foreign travellers visiting India to nationals of following countries :Australia, Brazil, Cambodia, Cook Islands, Djibouti, Federated States of Micronesia, Fiji, Finland, Germany, Indonesia, Israel, Japan, Jordan, Kenya, Kingdom of Tongo, Laos, Luxembourg, Mauritius, Mexico, Myanmar, New Zealand, Miue, Norway, Oman, Palestine, Papua and New Guinea, Philippines, Republic of Kiribati, Republic of Korea (i.e South Korea), Republic of Marshall Isalands, Republic of Nauru, Republic of Palau, Russia, Samoa, Singapore, Solomon Islands, Thailand, Tuvalu, UAE, Ukraine, USA, Vietnam, Vanuatu. List of more countries eligible for TVoA may be notified by Government from time to time. Applicants may apply online at Tourist Visa
There are other countries which will be added to above list soon, therefore, nationals other countries may check with us before applying for visa.Other foreign Nationals desirous of coming into India are required to possess obtain Indian Visa. They should ensure that they are in possession of valid Indian Visa before they start their journey to India except nationals of Nepal and Bhutan who do not require Visa to enter India and the nationals of Maldives also do not require visa for entry in India for a period up to 90 days (a separate Visa regime exists for diplomatic/official passport holders).The visitors who are interested in visiting other neighbouring countries, must apply for double / multiple entry visa.