Dear Ms. Rinki, We have returned to Shanghai. With your help, the professional and friendly service of Mr. Omkar and Mr. Khan makes our trip to India a memorable one. Thank you very much. If I want to travel to southern India in future, I will choose State express again. Thanks.
Dear Mr. Chandra Thank you very much for your help for hour journey in bihar. We were very happy for all , driver very professional,kind and able. India always very interesting.
Ciao Mamlesh, good morning. We have returned to Shanghai. We came back to Italy yesteday and anything went well. The trip went very well and your organization was perfect in all. Attached I send you the 'TOUR REPORT' filled out. Thank you again for everything.
India or Republic of India as it is officially called is in Asia continent. India is 7th largest country in the world in terms of area and 2nd largest country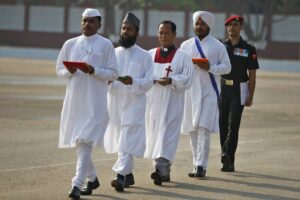 in entire globe in terms of population. There are two sea and one ocean which lie to south part of the country. It is bounded by Indian Ocean on the south, there is Arabian Sea which lies on South West and Bay of Bengal on the South East side. In the north, the country shares its land border with Pakistan to the west; China, Bhutan and Nepal to the north-east; and Myanmar & Bangladesh to the east. Andaman and Nicobar Islands in South East share a maritime border with Thailand and Indonesia.
India is a complex composition of ethnic mix. It is land of one of ancient civilizations in the world. One of the popular but not confirmed theories is that India is a land of two races – the fair skinned Aryans and the darker-skinned Dravidians. It is also believed by many that the Dravidians were the original inhabitants of this land who were later conquered and dominated by Aryans. There are also many theories about origin of Aryans. India is a land with a kaleidoscopic variety and very rich cultural heritage. It has been able to achieve comprehensive socio-economic development during the last 65 years of its Independence.