Dear Ms. Rinki, We have returned to Shanghai. With your help, the professional and friendly service of Mr. Omkar and Mr. Khan makes our trip to India a memorable one. Thank you very much. If I want to travel to southern India in future, I will choose State express again. Thanks.
Dear Mr. Chandra Thank you very much for your help for hour journey in bihar. We were very happy for all , driver very professional,kind and able. India always very interesting.
Ciao Mamlesh, good morning. We have returned to Shanghai. We came back to Italy yesteday and anything went well. The trip went very well and your organization was perfect in all. Attached I send you the 'TOUR REPORT' filled out. Thank you again for everything.
What can you buy in India? Just about everything as India is a shopper's paradise. Welcome to shopping in India.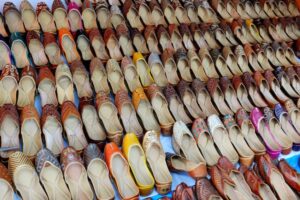 One can experience the culture of the country, while shopping in India as well as bring home a few momento. Every part of India offers its own special shopping experience as the goods and crafts available vary greatly by location. The skills passed down through generations of craftspeople can be seen in the handicrafts and other hand made items that are available in the local bazaars of the country. Most sought after items that tourist buy especially from India are fabrics, carpets, silverware, gems, antiques, and leatherwork. For centuries, one of India's most important industries has been textiles. When shopping in India one can find a wide variety of silks, cotton, and woolen shawls in vibrant colors. Some of the more famous textile options are the brocade silks from Varanasi, vibrantly colorful cotton from Rajasthan, Kanjeevaram silks of the south and Madras cotton. Pashminas are also easily available in many cities.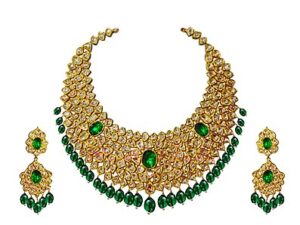 Many tourists come to India in search of the perfect carpet. India has one of the widest choices that are available that too in a bright color palate. In Darjeeling, you can look for the famous Tibetan rugs.
Shopping in India would not be complete without perusing the large, ornate jewellery. One often buys the kundan or mina jewellery of Rajasthan, silver from Orissa and pearls from Hyderabad. Spices and Indian tea are most common purchases. Pottery is still done by the local craftsman in villages and beautiful pottery goods can be easily purchased in the local bazaars. Also, leather goods in the form of handmade sandals, wallets, or handbags will also be seen at the market in India.

Shopping in India can be troublesome unless you start to follow the following simple rules which we detail here as our India Shopping Guide for you:
Check about shopping hours and closing days before you start your shopping spree.
Bargaining is routine so don't be shy to bargain, as the price offered by the merchant are usually marked up.
Compare prices before bargaining for an item.
Let the shopkeeper make the first offer and then ask for 40% discount, then 30% till you feel that the price offered is satisfactory for both. Usually, the seller will settle for 20% discount.
If you think you are getting ripped off, walk away from the merchant. If he or she really wants to make a sale, you will be called back and offered a fairer price.
Remember to keep your own handbags and wallets secure while walking through the bazaar.
Indian law prohibits the export of antiques over 100 years old. Keep sales receipts and certificates to show proof of purchase and legitimacy when you're leaving the country.