Dear Ms. Rinki, We have returned to Shanghai. With your help, the professional and friendly service of Mr. Omkar and Mr. Khan makes our trip to India a memorable one. Thank you very much. If I want to travel to southern India in future, I will choose State express again. Thanks.
Dear Mr. Chandra Thank you very much for your help for hour journey in bihar. We were very happy for all , driver very professional,kind and able. India always very interesting.
Ciao Mamlesh, good morning. We have returned to Shanghai. We came back to Italy yesteday and anything went well. The trip went very well and your organization was perfect in all. Attached I send you the 'TOUR REPORT' filled out. Thank you again for everything.
About - State Express Tours Pvt. ltd.
State Express Tours Pvt. Ltd., a leading travel agency and tour operator in India specialising in inbound tours gives you an insight into "Incredible India". With an experience of more than three decades, we are today recognised as the best destination management company to provide all kind of travel and tour packages to visit India, Nepal, Sri Lanka, Maldives and Bhutan. Our reputation is built not only on experience and expertise, but also imagination, flexibility & innovation, high quality service standards and our zeal to exceed all expectations. 
Indian sub-continent is a very interesting but complex destination and that is why, you need a specialist who has in-depth knowledge of the destination. We can meet all the challenges and our commitment to leaving nothing to chance gives all our guests an experience of their lifetime. State Express has reputation for providing exceptional personalised as well as highly professional and service to individual traveller, Groups and special inbound tour operators in India.
Our Service at a Glance
Personalized assistance with meet & greet service on arrival & departure.
FIT's and Group tours
All inclusive package tours
Tailor made programs
Chauffeur driven luxury cars, vans and coaches all over India.
Accommodation in all category of hotels from budget, family run small hotels to five Star, boutique and palace hotels all over India, Nepal, Bhutan & Sri Lanka
Multilingual Guides & Escort Service.
Flight and train tickets
Incentive tours with special themes
Adventure and trekking tours
Camel & Jeep safari
Bike & Motorcycle tours
Spa & Ayurveda – Wellness packages
Luxury train tours
Meetings & Conferences
Special interest tours
Back water cruise tours in Kerala
Wildlife & Bird watching tours
Airport transfers and sightseeing
Trade Fairs
Itinerary Suggestion/ Tour Packages
The process of trip planning takes a lot of time and causes much hassle. Being an expert in tourism, we also provide you with useful itinerary suggestion besides having well planned readymade tours in our Explore India brochure. Whether you are passionate about culture, adventure or wildlife, you can find a tour to match your requirements. In case you don't find a right tour, you can get in touch with our travel experts along with your travel details. They will design a tour just for you.
Taking Care of Your Smaller Travel Needs
One solution for all your travel needs; we are happy to take care of even your minute travel needs. So, if you are worried about travel services like air/rail tickets, hotel reservation and car/coach rentals with experienced drivers or multilingual guides, you can be completely at ease. Just send us your travel details and the rest will be taken care by us, without any hassles.
Hotels
we offer a wide range of choices for hotels depending on one's interest and budget. We offer our client luxurious accommodation in old palaces where you feel no less than kings or offer you clean and comfortable hotels which offer very good value for money. We inspect these hotels regularly to ensure quality and comfort. We also put lot of emphasis on family run heritage hotels for a more intimate experience.
Transport
We have one of the best fleet of cars, vans and coaches in the country. We are well known for our wide range of luxury cars including Mercedes, Audi, Volkswagen Multivans, SUV's like Toyota Landcruiser, Nissan X-Trail, very comfortable micro and mini vans and large airconditioned coaches. We are proud of our drives who are well experienced and capable of driving even in testing conditions. They understand the needs of foreign touists and well familiar with all major tourist circuits.
Flight and Train reservation
Our group company, State Express Tours (P) Ltd. is an IATA (14-3-5254 2) approved travel agency and authorized agent for all domestic airlines including Indian Airlines and Jet Airways. We have online reservation system with all airlines which help us in having up to date information on any changes made in their schedule or fares. Our very good relationship with all airlines also helps us in getting confirmation on priority. We are also authorised by Indian Railways to issue e tickets for trains.
Why State Express?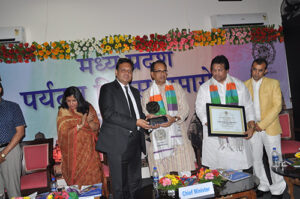 The years of experience, the professionalism and dynamic approach are our strong points. We always give professional service with personal touch to our clients so you go home with happy memories. We have multi lingual executives which helps our client more confidence and ensure that they do not have any language problem. Our own fleet of luxury cars and coaches, and very special rates with hotels enable us to offer you very competitive rates to give you an edge over our competitor and a very good value for money to our clients.