East India is a blessed land-owning a vivid blend of culture, history, and topography that never fails to amaze the visitors. As you venture into this paradisiacal land, magnetic views of mountains, waterfalls, forests, and lakes begin to envelop all around.
The raw beauty you get to witness in this region poses a beautiful contrast to the superficial beauty of planned cities, the foremost reason most city dwellers opt to travel to the hills of East India for a vacation. 
East India Tour package in a variety of hill refuges that give you the best knowledge of lifestyle, culture, and geography prevailing in its different zones. For a gratifying experience of Hill Stations in East India, check this list of some gorgeous destinations to make your next vacation a dream one.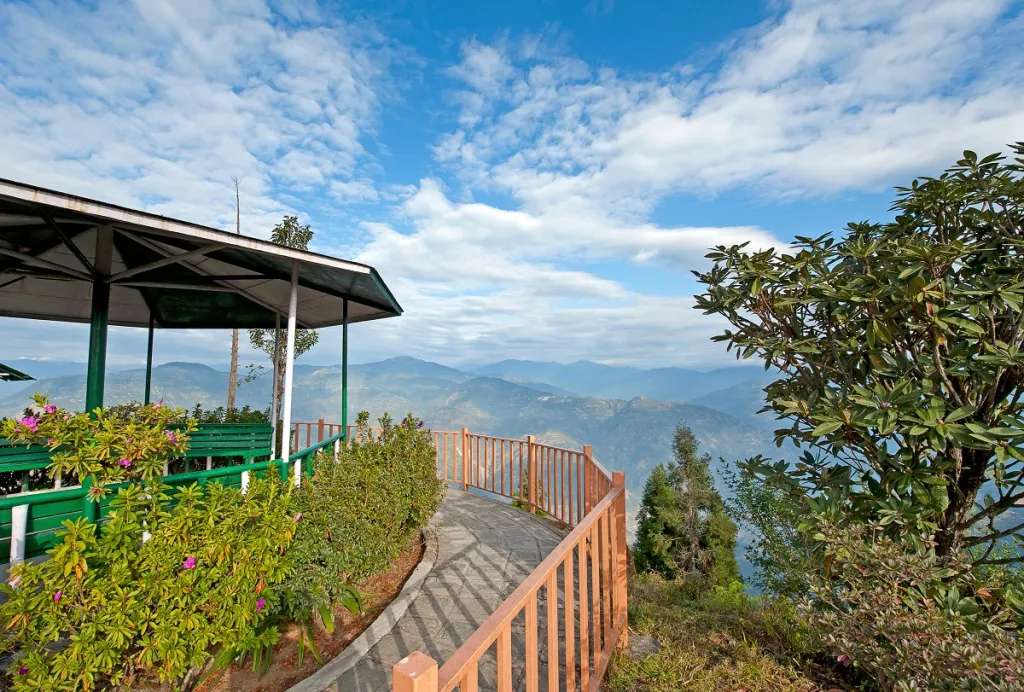 Kalimpong is a praiseworthy destination located in West Bengal, noted for its supremely pristine hill ambiance. The backdrop of the Himalayas coupled with the presence of churches and monasteries works wonderfully in eliciting the beauty of nature that dominates the scenery of Kalimpong.
The flower nurseries abounding this place lend a whimsical charm to its surroundings and it would be unforgiving to miss visiting its gladioli and orchid farms, which is a treat for photographers and couples.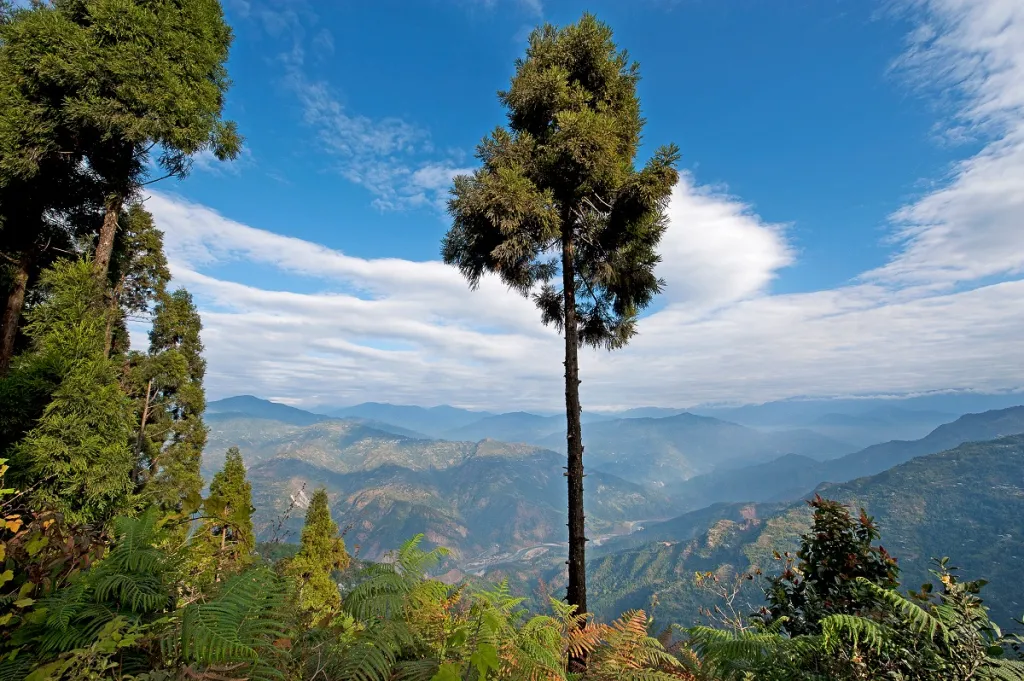 Places of Interest:
Deolo Hill
Durpin Monastery
Teesta River,
hongsa Gompa
Teesta Bazaar
Sericulture Research Institute
St. Theresa Catholic Church
Neora Valley
National Park
Lepcha Museum
Best Time to Visit:
( March – May ), ( September – November )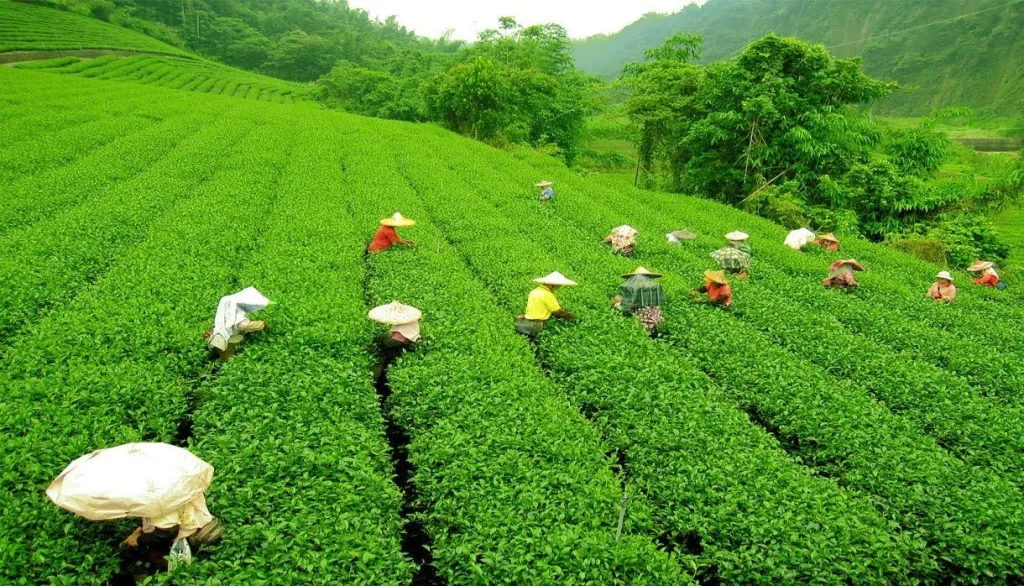 The Queen of all hill stations lying in the East, Darjeeling never ceases to surprise the visitors with its unadulterated hilly aura. What attract people from all over the world to these affluent lands are the tea gardens spread all around.
Add to this the phenomenal beauty of mountains and meadows, and you get a highly rewarding vacation replete with delightful experiences that strike a chord with your wishes of a blissful holiday.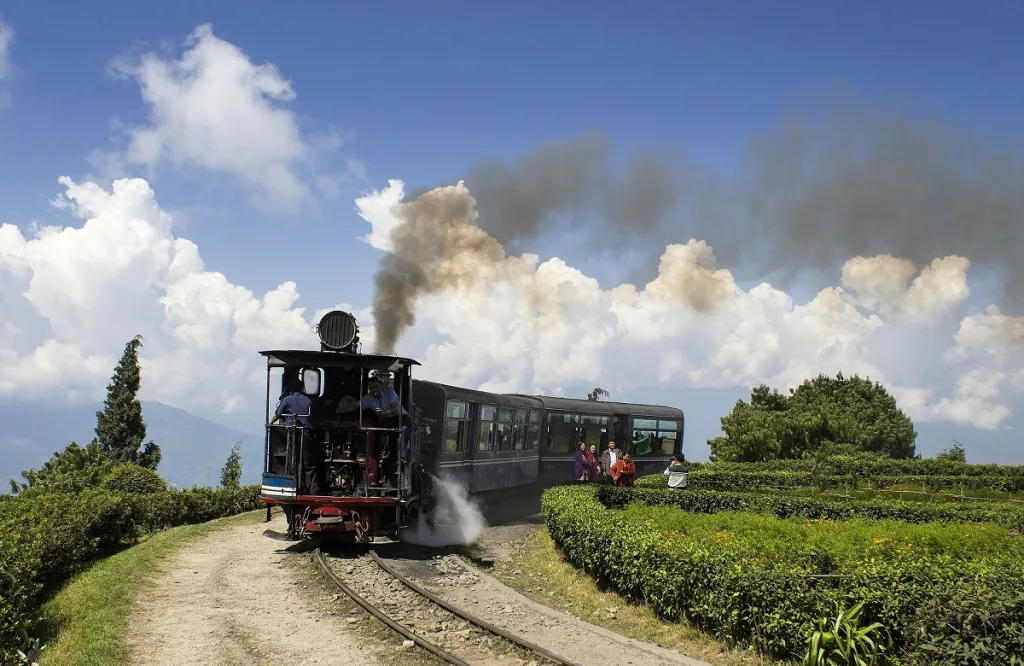 Places of Interest:
Darjeeling Himalayan Railway
Tiger Hill
Himalayan Mountaineering Institute
Padmaji Naidu Himalayan Zoological Park
Barbotey Rock Garden
Peace Pagoda
Observatory Hill
Rangit Valley Ropeway
Happy Valley Tea Gardens
Best Time to Visit:
( April – June ), ( September – November )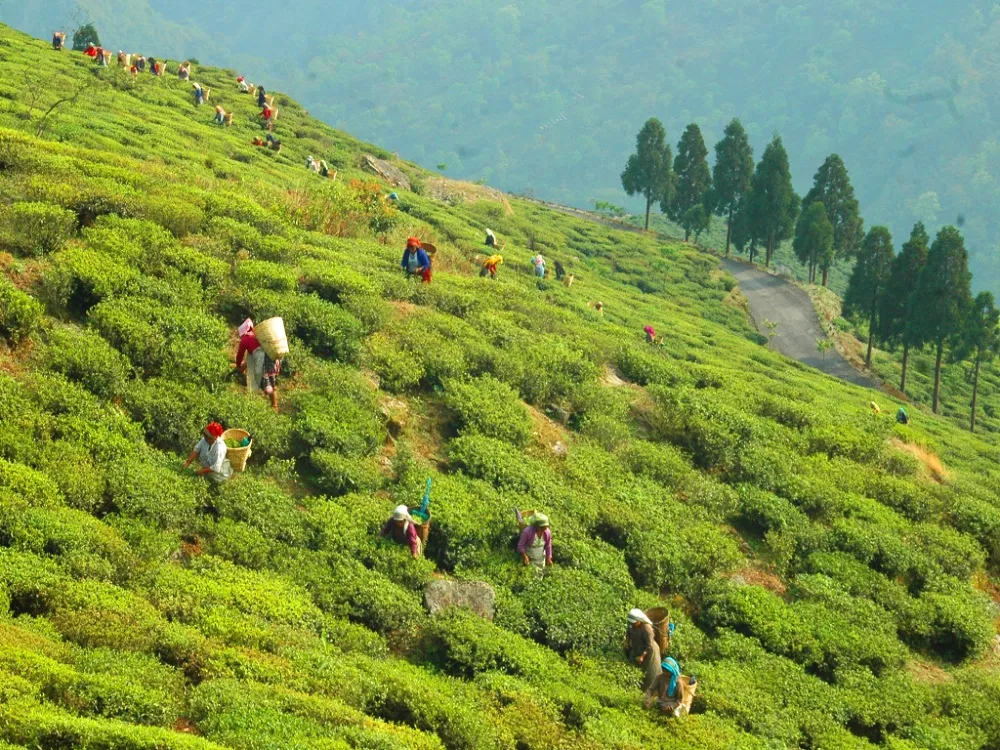 Siliguri has a magic of its own primarily due to its superb location at the base of Himalayas. It's neat landscape comprising of grasslands, mountains and tea plantations quenches your thirst for nature and greenery.
Being the second-largest city in West Bengal, Siliguri also serves as a gateway to many other hill stations which makes this place worth a visit to explore the beauty existing in and around this well-known hill station.
Places of Interest:
Madhuban Park
Coronation Bridge
Kali Temple
Surya Sen Park
Salugara Monastery
Mahanada Wildlife Sanctuary
Hong Kong Market
Umrao Singh Boat Club
North Bengal Science Centre
Best Time to Visit:
October – March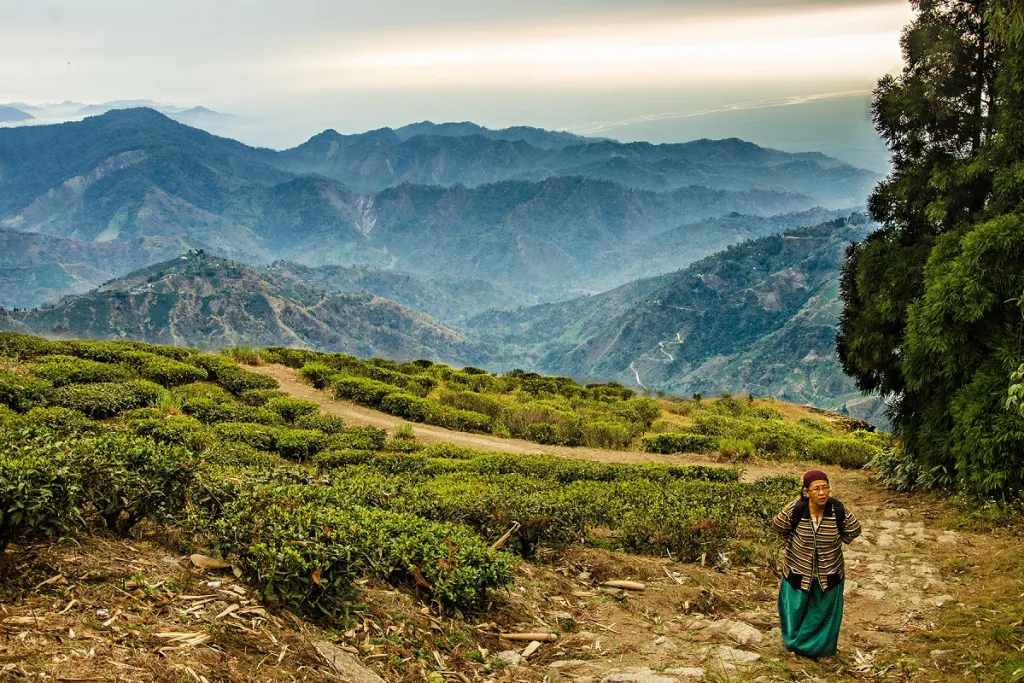 Kurseong is one place that guarantees to leave you feeling energized and rejuvenated with its panoramic views. Also known by the name 'Land of White Orchids', this beautiful land greets you with patches of orchid flower gardens growing on the slopes.
The churches and schools located in this hill station are great examples of British architecture and a visit to these buildings does makes you ponder over the colonial era.
Places of Interest:
Makaibari Tea Estate
Ambotia Shiva Temple
Deer Park
St. Paul's Church
St. Andrew's Church
Netaji Subhash Chandra Bose Museum
Bhangzang Salamander Lake
Best Time to Visit:
( September – May )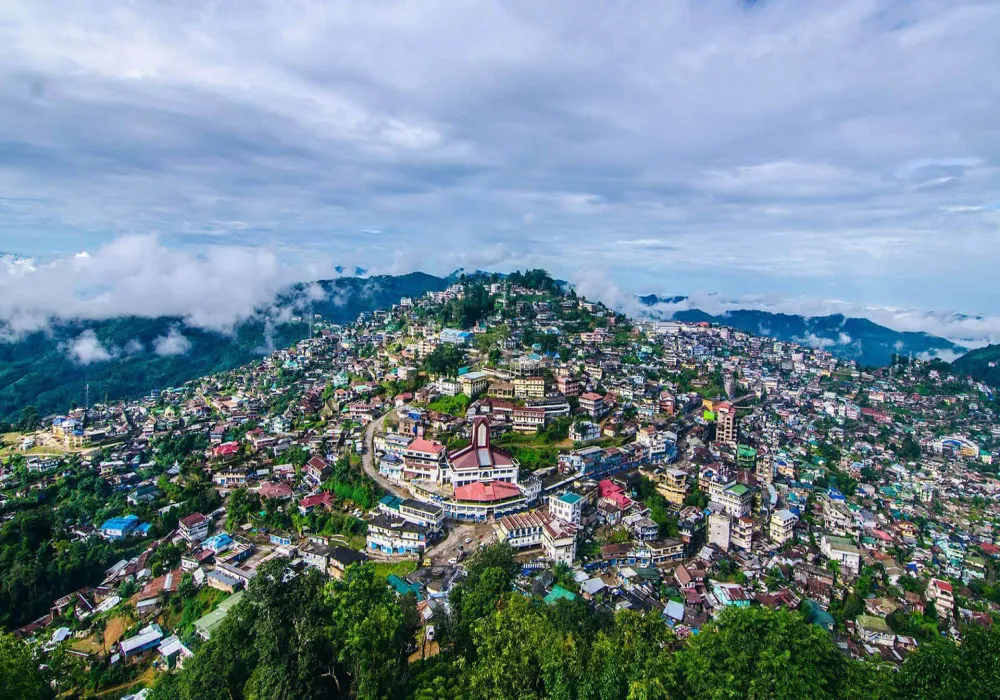 This heavenly getaway situated in Nagaland is an ideal location for those craving to watch tribal life as its home to "Ao Naga tribe".
A large percentage of this tribe follows Christianity and the place is particularly famous for its affluent culture and educational institutions. It's a treat to take a look at the art and craft preserved by the Nagas which gives a sense of the effort they put in to earn their livelihoods.
Places Of Interest:
Ungma Historic Village
Langpangkong Caves
Watch Tower
Dikhu River
Town Park
Mokokchung District Museum
Best Time To Visit: ( September – April )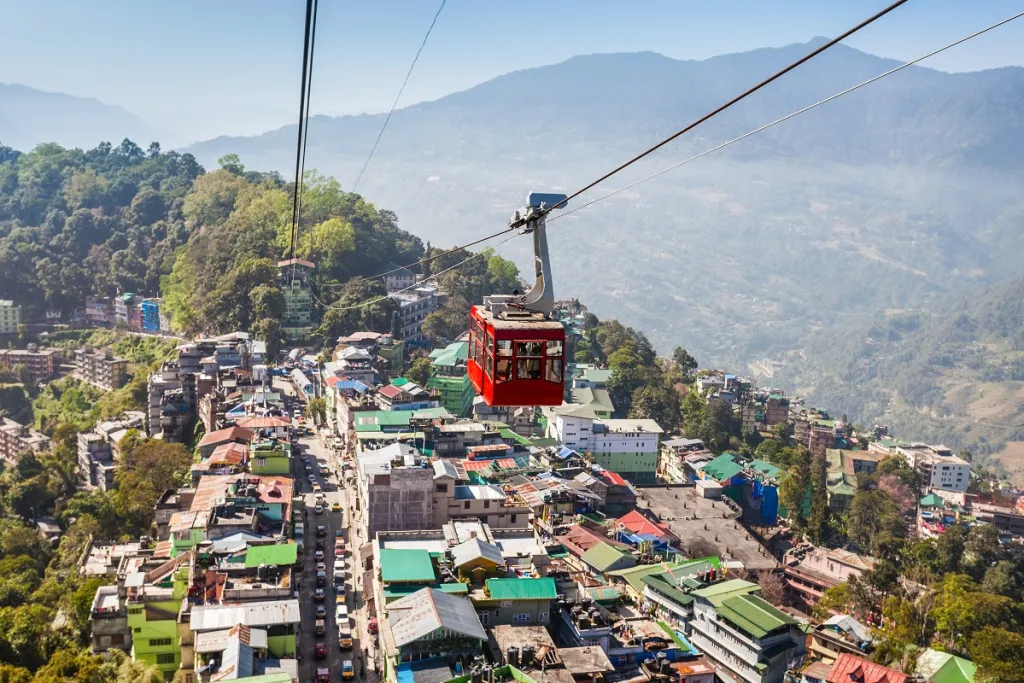 Gangtok is one of the most enchanting Hill stations in India as it presents a crystal clear image of the beauty located in hill regions. Located against the towering Himalayan range, the most distinguishing feature of this place is the view of Kanchenjunga peak.
A ride in a cable car gives the best picture of the enticing landscape of Gangtok including views of monasteries, forests, mountain passes and a few lakes as well.
Places of Interest: 
Nathu La Pass
Tashi Viewpoint
Seven Sister Waterfall
Phodong Monastery
Ganesh Tok
Rumtek Monastery
Ban Jhakri Fall
Himalayan Zoological Park
Best Time to Visit:
( October – December ), ( March – May )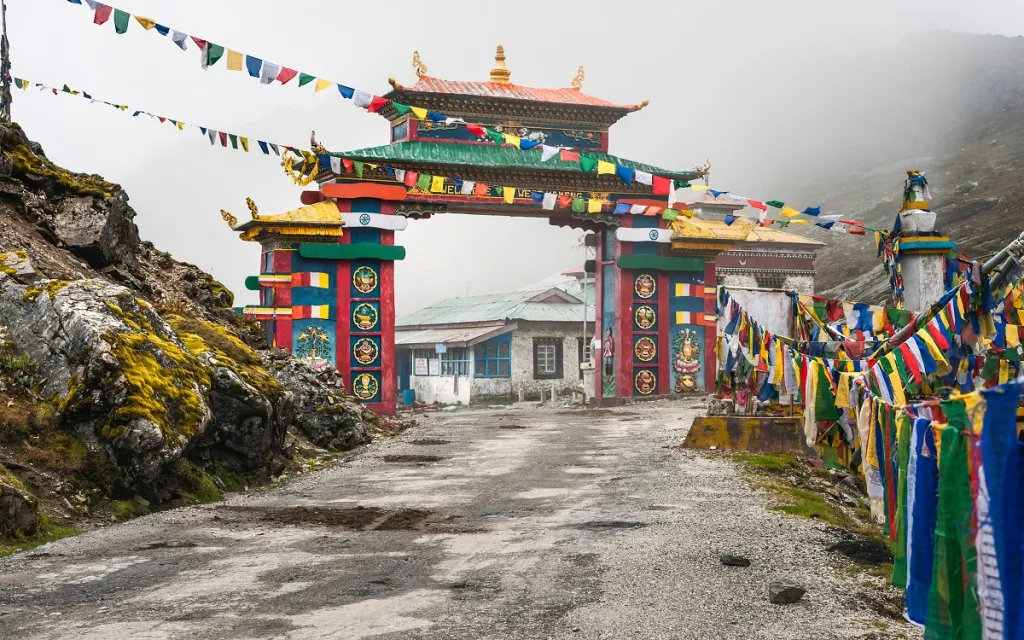 Tawang is the most scenic hill station located in Arunachal Pradesh that takes your breath away as apart from its picturesque setting this place lies at a high altitude. From here you get to watch some of the most irresistible sights of the mountains and hills all embedded with impressively designed monasteries if you opt any Car Hire in India.
Once you enter this serene station, a sense of calm begins to grow on you giving you a profound experience of the hilly environment of Arunachal Pradesh.
Places of Interest:
Gorichen Peak
Madhuri Lake
Tawang Monastery
Nuranang Waterfalls
Bumla Pass
Nap Teng Jang Waterfall
Se la Pass
Bong Bong Waterfall
Jaswant Garh
Best Time to Visit:
( March – October )
This hill station lying in the eastern part of Arunachal Pradesh is noted for its spectacular view that instantly puts the visitors in a tranquil state. The best part of this spellbinding location is the village life one gets to experience.
One can also get hints of British influence in this hill station as this place was once under colonial rule. The lofty slopes of this hill town invite you to take a hiking trip to scour the nature.
Places of Interest:
Khonsa Museum
Tirap Valley
Kheti and Lajo Villages
District Museum
Namdapha National Park
Best Time to Visit:
( September – June )
Shillong is a dream place for anyone with a soft spot for nature's abundance. This place owns a rich collection of natural gems like waterfalls, lakes, golf courses, museums, and parks all depicting the raw natural beauty of Meghalaya.
Everything about this place puts you in a jovial mood be it the affectionate locals, mouthwatering dishes or the spectacular culture painstakingly preserved by the locals. There's a slight nip in the air that makes Shilling a perfect place to unwind in summers.
Places of Interest:
Elephant Falls
Mawlynnong Village
Umiam Lake
Shillong Peak
Mawjymbuin Cave
Lady Hydari Park
Ward's Lake
David Scott Trail
Sweet Falls
Spread Eagle Falls
Kyllang Rock
Butterfly Museum
Best Time to Visit:
( September – May )
Cherrapunji is a treasure-house of natural wonders as it happens to be the second rainiest place in India which accounts for the fledgling nature presiding over in all its zones. The sight of milky white waterfalls streaming through the cliffs is a thing of real beauty that must be witnessed here especially in summers.
The abundant nature of Cherrapunji also hosts massive wildlife and a visit to one of its animal sanctuaries is recommended to gauge the flora and fauna growing in its interior regions.
Places Of Interest:
Nokrek National Park
Wakaba Falls
Thangkharang Park
Mawkdok Dympep Valley View
Mawsmai Falls and Caves
The Eco Park
Khadi Monoliths
Dainthlen Waterfall
Best Time to Visit:
( October – May )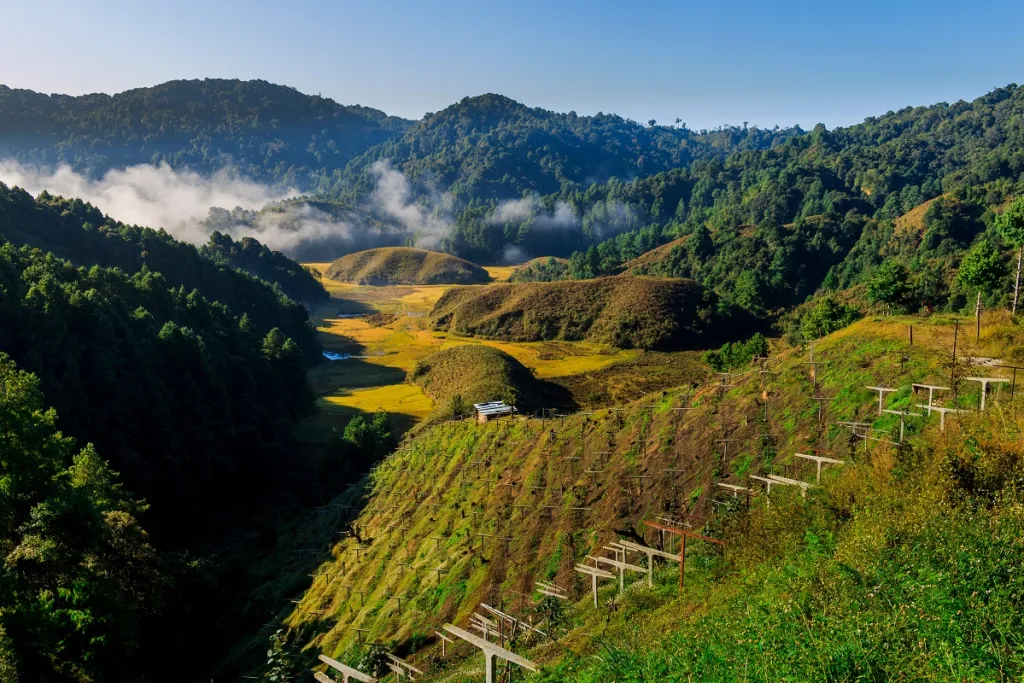 Very few places in the East match up to the delightfully distinct beauty of Ziro, a hypnotizing valley perched in Arunachal Pradesh.
This place shows you a completely different landscape comprising of vastly laid out paddy fields, rolling mountains and teeny little hamlets sitting at the base of mountains.
The natural charm of Ziro is enhanced by the orchid flower gardens growing at different places which are best experienced by taking a hiking trip.
Places of Interest:
Talley Valley Wildlife Sanctuary
Meghna Cave Temple
Kile Pakho Ridge
Tipi Orchid Research Centre
Pine Grove Picnic Spot
Dolo Mando Hillock
Tarin Fish Farm
Best Time to Visit:
( March – June ),  ( August – October )