North India is bestowed with some unconventional locales that promise to leave an indelible impression on travelers. This part of India is dominated mostly by hill stations which act as perfect getaways to soak in the serenity of nature. Aside from being a treasure-house of natural wonders, the northern part of India stores umpteen locations to fulfill a variety of travel goals. Be it adventure, religion, history, culture or food, these places resonate perfectly with your ambitions regarding an ideal vacation.
The clear mountain air, crystal clear streams and a dense expanse of trees is something that etches unforgettable memories in your hearts. That is why a large number of newlyweds prefer to go up North to spend their honeymoons amid the lush green surroundings. As you move from one place to another, you'll get to view a completely different culture that would compel you to explore the place further. All this means your North India Tour. India is going to be one power-packed vacation that wins you over with an abundant range of travel destinations. Here, is a preview of some of the most exciting travel opportunities tucked in North India.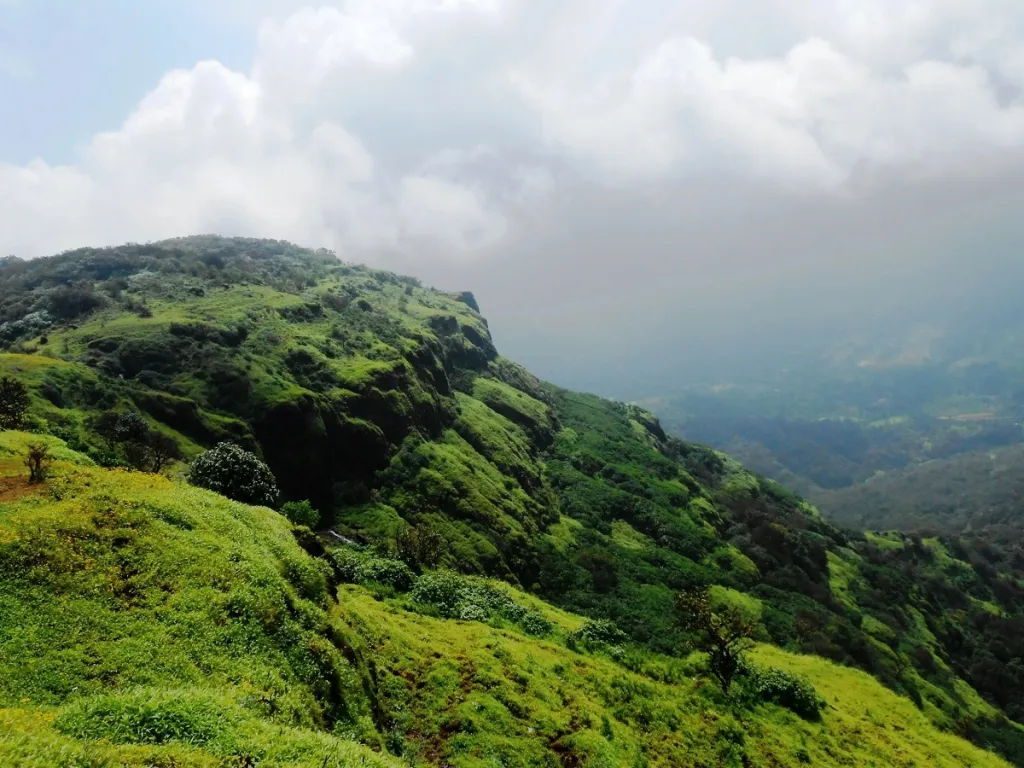 Steeped in history, this town in Rajasthan offers endless choices to absorb the history along with some spellbinding locations that prove to be excellent sites for nature freaks. Being the solitary hill station in the princely state of Rajasthan, this place used to be the summer retreat of Rajput kings as it provided immense vistas for hunting and relaxing. This place should not be missed if you plan to travel to Rajasthan anytime in the summer season.
It won't be wrong to term Kashmir as the crown of India given its extraordinary landscape comprising of mountains, lakes meadows, rivers, and gardens. The three places you must not forget to visit in Kashmir are Srinagar, Gulmarg, and Pahalgam which are also hailed as the Kashmir circuit. The snow-covered mountains located in these areas house enormous potential for adventure sports like mountaineering, fishing, rock climbing, river rafting, and trekking. The neatly planted flower gardens in Gulmarg are a delight for visitors of all kinds. The most breathtaking part of your Kashmir trip is the boat ride at Dal Lake that offers bewitching views of the villages and greenery located in its vicinity.
This serene town located in Himachal Pradesh receives a large portion of international tourists who come to visog, McLeodganj, the residence of H. H. The Dalai Lama. Strolling through the Tibetan markets is a pleasurable activity that shows you the art and craft of Tibetans. The place is abuzz with cafes and restaurants owned by Europeans who made this town their home decades ago. The pine forests and rivers flowing through the hills captivate you with their sheer beauty. Naddi, a tiny village located at the heart of Dharamshala is a must-visit to view the village life. Dharamkot is yet another village where you get to spend some quiet time away from the crowds. The town offers infinite options for digital nomads as well with ultra-modern facilities made available for a fuss-free stay.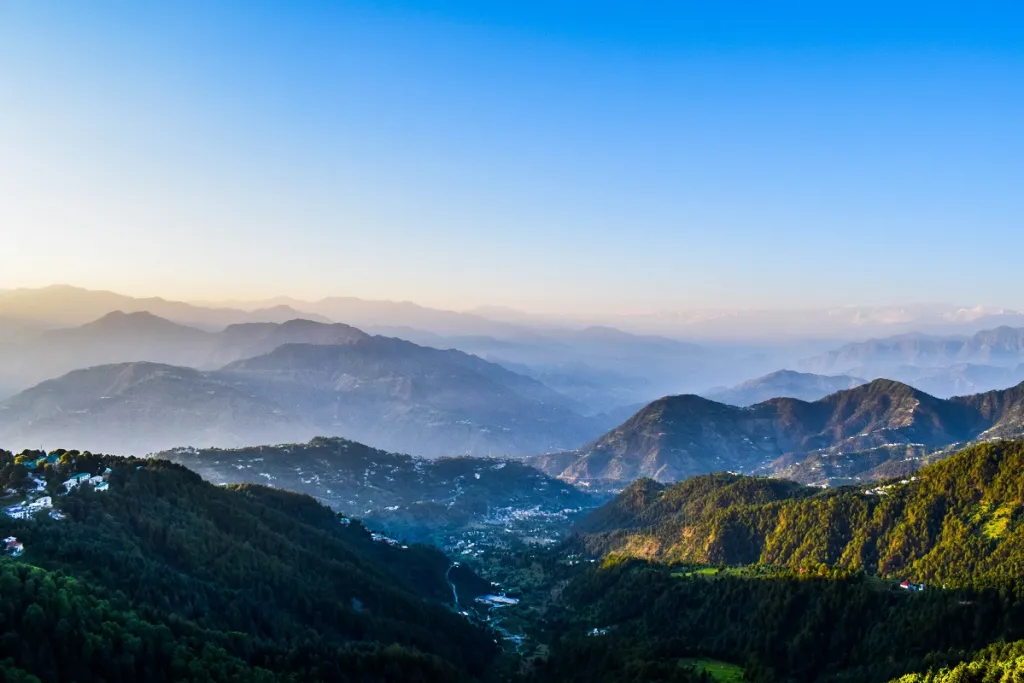 This tiny town tucked in Chamba valley in Himachal Pradesh has gained a lot of recognition from tourists probably due to its exceptionally beautiful surroundings. The colonial buildings standing tall speak of its British history which again attracts attention from travelers. The greenery you get to see here is incomparable and a walk through the forests rejuvenates you in many ways. Khajiar, a tiny village situated near Dalhousie is sure to take your breath away with its stunning views. Also known as Mini Switzerland, this village allows you to relax and observe the beauty it surrounds.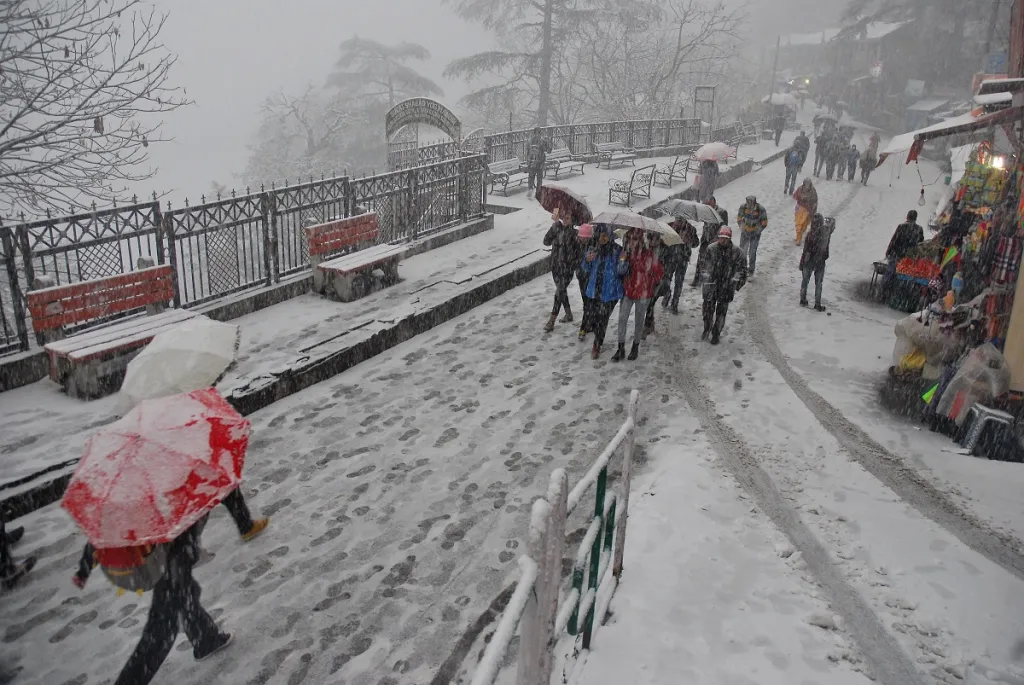 This hill station is a treasure for all sorts of travelers because of its rich colonial past. The place has remained a favored destination for honeymoons India Tour Package as there is ample scope for spending your time cozily amid the peaceful nature abounding in this region. A stroll through the Mall gives a preview of the shopping scene found in a hill station. The winding roads take you straight into a different world away from the crowds. Viewing sunsets from these forest regions is something you would cherish in your visit to Shimla.
This placid town is in every way a treasure for those who wish to reconnect with their spiritual senses.  Kullu is famed as the 'Valley of Gods' as many deities who are said to have human form reside in this town. People from all over come to pay respects to these gods and ask for blessings. Another special attraction of Kullu is the apple orchards. Picking apples turn out to be a great recreational activity for tourists who also get to learn about growing this fruit and season of harvest. You also get to sample the local dishes like siddu and madra which are likely to win your tastebuds with their unique flavors. Other places worth visiting are Naggar castle and Akhara bazaar where you can buy Kullu caps and shawls as souvenirs.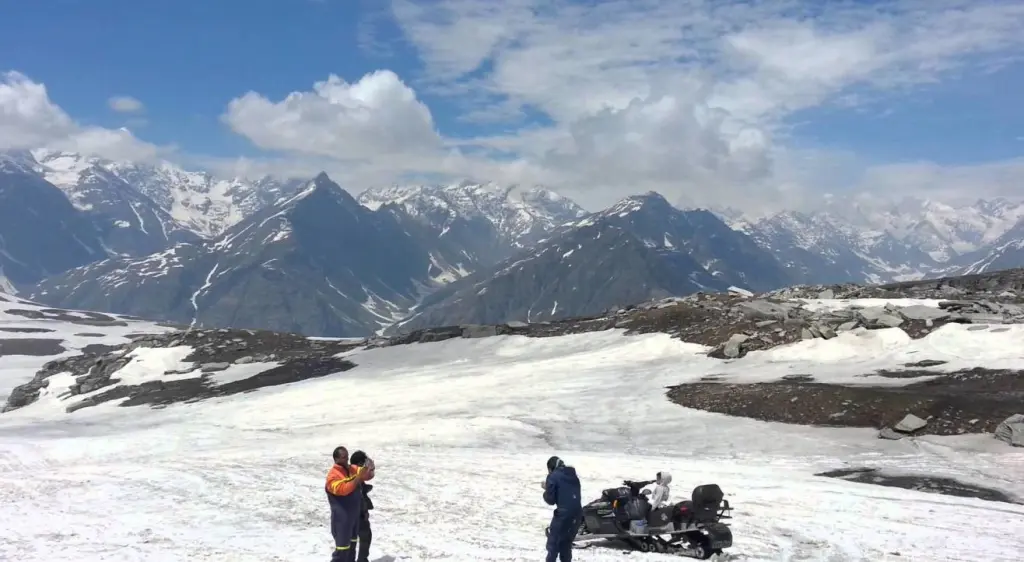 The unspoilt scenic beauty of Manali regards it as the Queen of Hill stations. The dense pine forests in Manali promise to rejuvenate you with their greenery. This town is home to many temples and monasteries which infuse a holy character to its surroundings. Owing to its proximity to mountains, forests, and rivers, this place lets you indulge in adventure activities like mountaineering, fishing and river rafting. For extreme adventure junkies, Solang Valley proves to be an ideal place where you get to enjoy paragliding. Rohtang pass is another place that stores many options for adrenalin seekers like trekking and mountain biking amid its rocky landscape. Great Himalayan National Park is an important feature of this place considered ideal for Wildlife Tours.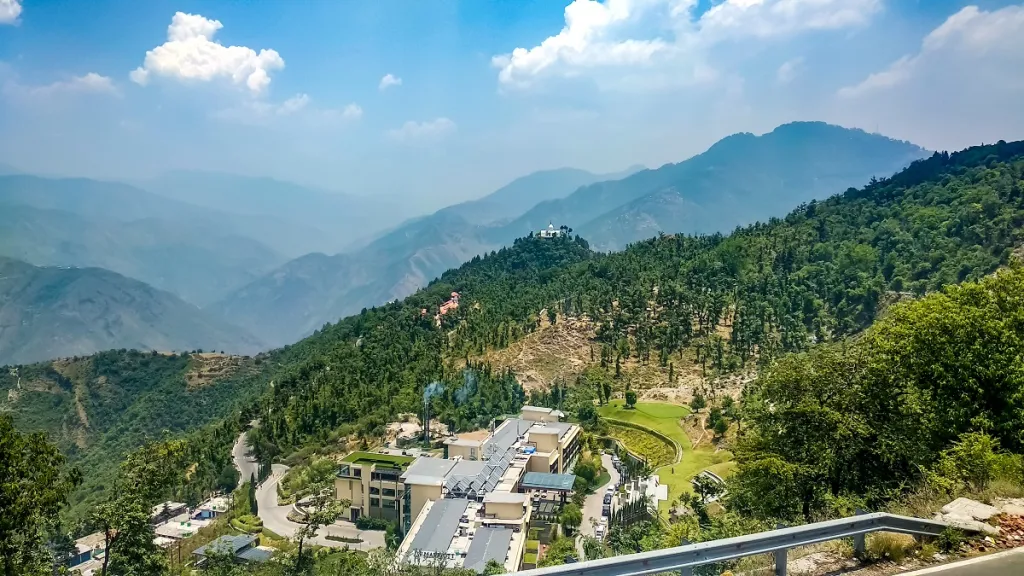 This hill retreat located in Dehradoon guarantees to win your attention with its transcendental beauty. This town owns a rich variety of natural wonders like waterfalls, hills, gardens, and meadows which makes your heart skip a beat. In winters, this town wears a thick garb of snow which looks heavenly making it seem like a place of fantasies. Places you should not miss in Mussoorie are Lal Tibba which offers gaping views of the lush valleys and forests. The mall is a good place to observe the locals and to buy handmade items.
This lake city nestled between the Himalayas holds a unique magnetism due to the bountiful nature that encloses it. The most alluring attraction of Nainital is Naini lake which captivates the visitors with crystal clear waters. The forests perched atop the hills in Nainital serve as perfect getaways for sightseeing, bird watching, and trekking. Home to some prestigious schools, Nainital is a great place for students to spend their vacations. Places you must see in Nainital are the Mall, Naina Devi temple, Nainital Zoo, and Tiffin Top. You can also take a ride in the Aerial ropeway for a bird's eye view of this stunning city.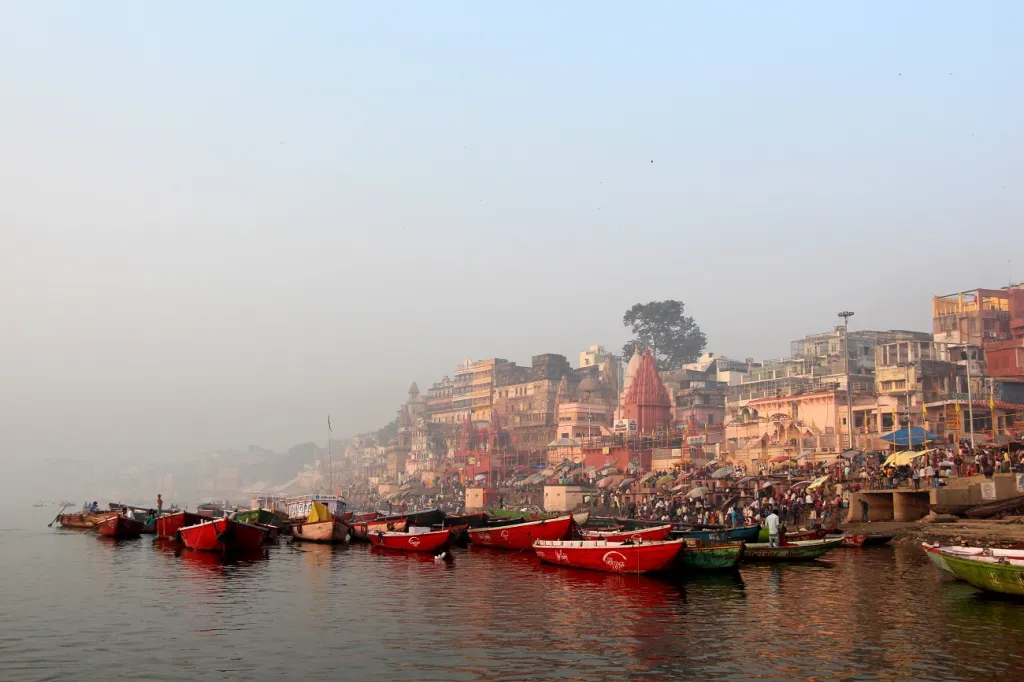 A melting pot of different cultures and religions, Varanasi is a top-rated tourist destination for pilgrimages. The city is considered as the holiest city owing to its proximity to the river Ganges. A common notion prevailing about this river is that taking a dip in the waters absolves one of all the sins. The banks of this river witness a huge number of saints and pilgrims who come to take part in the prayers and other rituals. These ghats are great places to observe traditional Indian music which is worth seeing to understand Indian culture. Taking a tour of the temples situated in Varanasi educated you about the ancient architecture and religious practices observed by Hindus and Jains.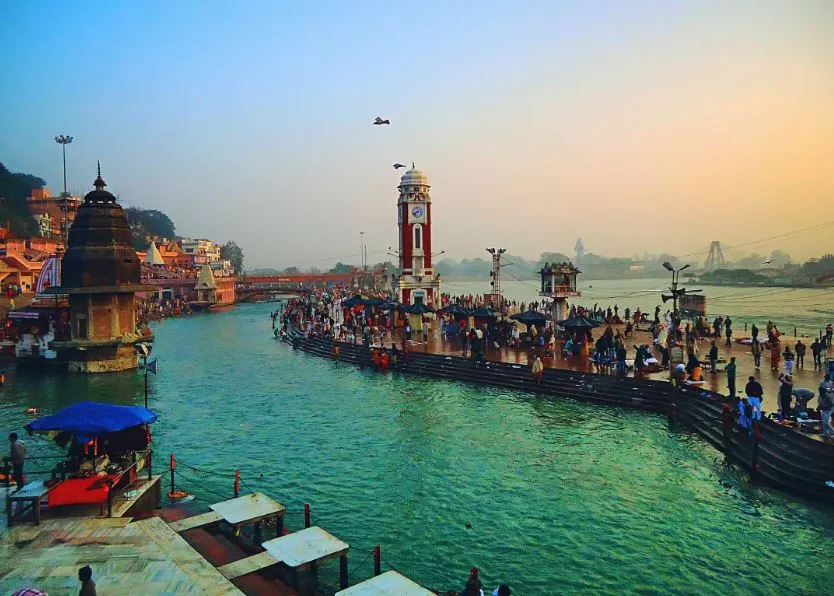 Haridwar is a paradise for pilgrims and nature lovers as it is home to dense greenery which is sure to take your breath away. Located next to the river Ganged, this city is one of the seven holiest cities in the country and sees a huge inflow of pilgrims every year. It is also one of the three venues for Kumbh Mela that celebrates the Hindu religion. For spiritual seekers, this place provides a host of opportunities to awaken your spirits. No matter where you go in this city, you will come across sadhus and ashrams who always seem willing to share their knowledge about the Hindu religion. Har ki Pauri is the most popular place in Haridwar where tourists from different regions come to take holy dips. Attending Ganga Arti at the banks of the river is a must to see the beauty of the Hindu religion.  Chandi Devi temple, Mansa Devi temple, and Chilla wildlife reserve are some of the places which should not be missed.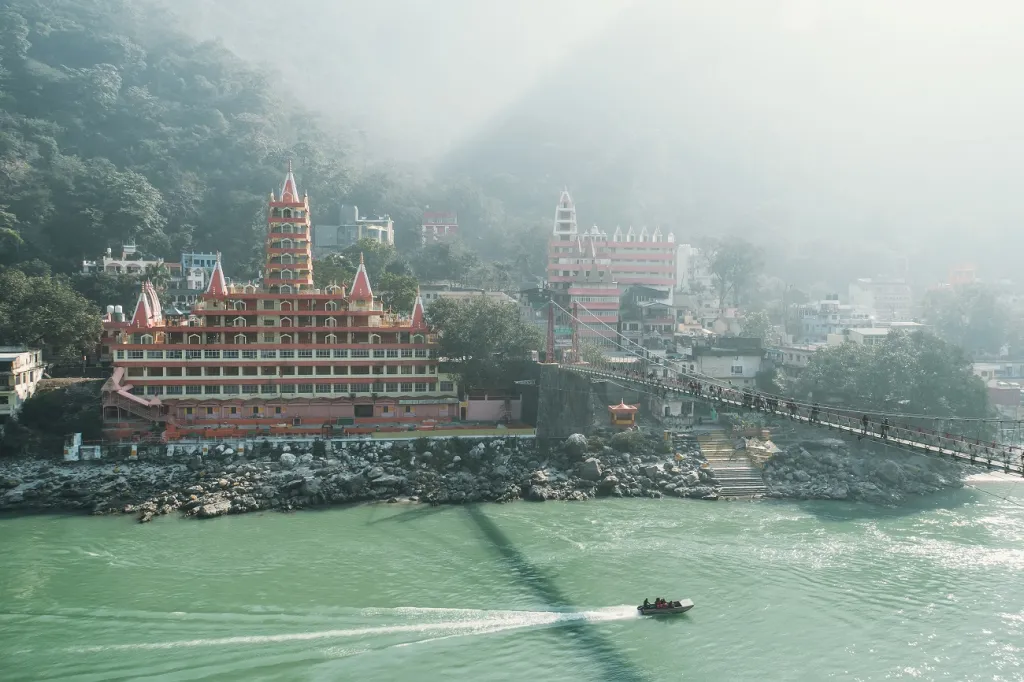 Rishikesh is a dream location for city dwellers to take a break from their hectic lives. The serenity and tranquility of this place is matchless which is intensified with the presence of temples and ashrams. Hailed as the 'Yoga capital of the world', this places garners great interests from spiritual seekers. The city also hosts the International Yoga Festival every year where spiritual masters and Yoga teachers from the world come together to hold discussions on this ancient healing system. The place is proud of its rich religious history which is visible in the temples dominating it. Meditating at the banks of the river Ganges helps you connect with your spirit.
The city of love holds many interesting secrets pertaining to Mughal history as it stands witness to century-old Mughal rule. Taj Mahal is a world-famous wonder that has garnered great recognition from around the world due to its spellbinding architecture. There are many other historic structures in Agra that shed on the rich Mughal history. These heritage monuments exude an impeccable charm with their neat design and structural elegance. This place features in Golden Triangle tour as it forms a part of the Golden triangle circuit.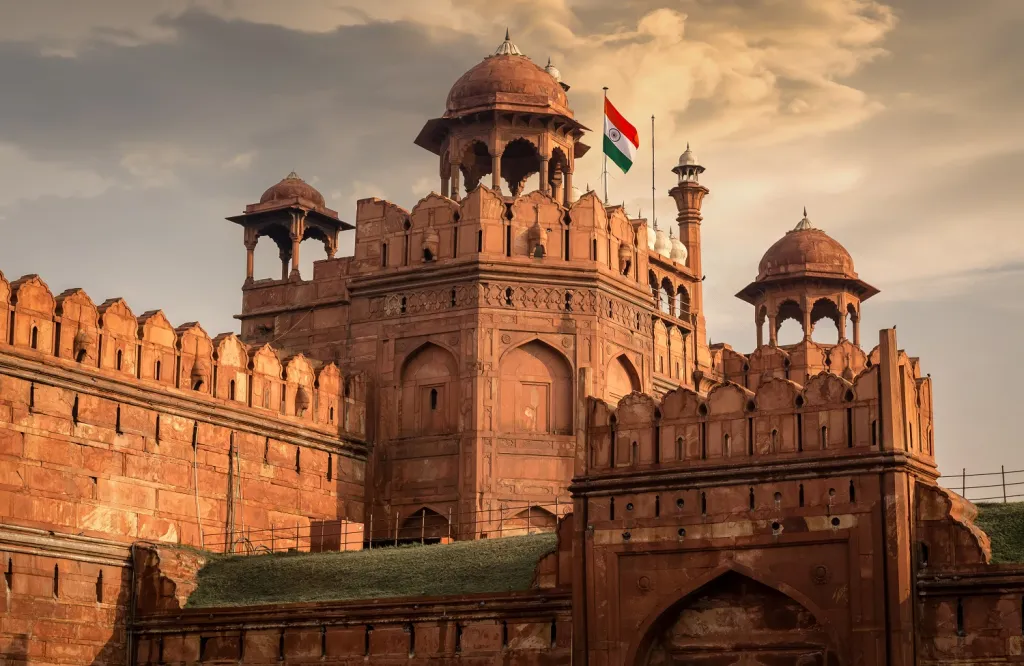 The capital of India is the most visited tourist place as it serves as a gateway to other places in India. The city hosts a profound history that is visible in the historic buildings located at several places like Red Fort, Humayun's Tomb, Qutub Minar, and India Gate. These monuments tell a tale of the country's heritage and are regarded as the status of Heritage monuments. Chandni Chowk in Delhi is a good place to observe the shopping scene of Delhi. Taking a rickshaw ride here is the best away to be close to the uniqueness this place holds. Worth frying is Delhi's street food which could tempt any traveler to extend the stay to sample the gastronomic treasures of Delhi.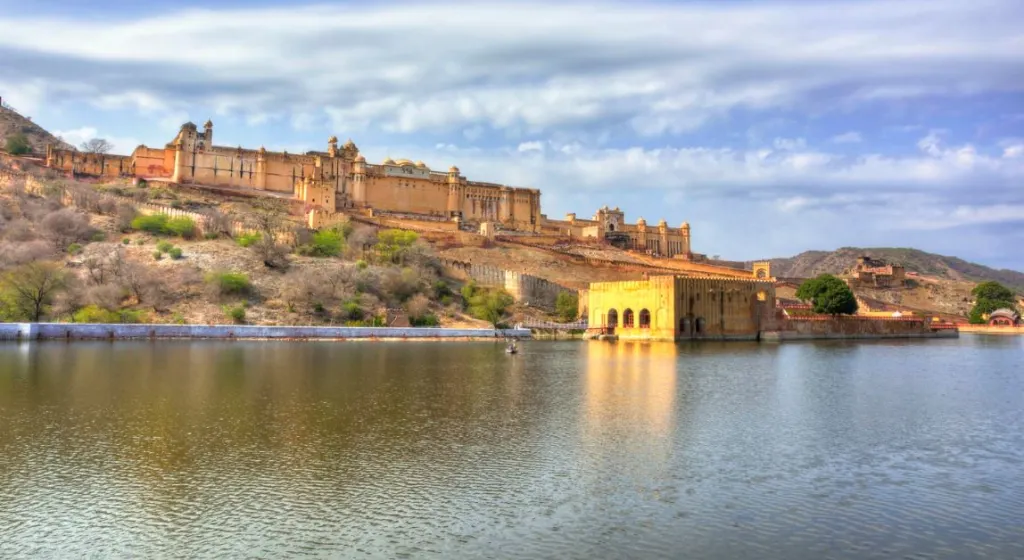 The pink city is a famous landmark of the Rajputs which testifies the power struggle it witnessed over a period of several centuries. City Palace and Amber Fort in Jaipur let you come close to the grand lifestyles of Rajput rulers and also give out details of the grand architecture. There is an endless range of activities to keep you busy like puppet shows, folk dances and birding which is a good away to understand the distinct geography of Jaipur. The city takes pride in its ancient markets which are great spots to observe the art and craft stored in different places in Rajasthan.