Andaman and Nicobar Islands are called the Garden of Eden, with lush green forests and beautiful views of water, it remains as one of the most untouched places on earth. A warehouse of nonpareil natural beauty, these olive green paired island of Andaman and Nicobar stretch from north to south on the surface of Bay of Bengal.
The covering of blue sky over the cool and crystal clear waters of the Bay of Bengal, shiney beaches, merrily colorful fishes jumping in the sea water, lovely coral and aquatic plants, shows that like an genius architect nature has amazingly construct the Andaman and Nicobar islands.
Andaman & Nicobar Islands have lot to offer to travelers. Apart from natural beauty and calmness, there are a lot to enjoy for travelers including national parks, beauty of the beaches, blue lagoons, exciting wildlife, fun filled excursions, breathtaking wild sea life, under water treasures of marine life, its tribal culture, its sandy crystal clear beaches which are famous for turtle nesting and its tourist destinations which have their own uniqueness and beauty.
Each and every bit of traveling to this beautiful cluster of Islands is a great fun because the destination is filled with lots of surprises. Visiting and exploring these islands is equivalent to discover the paradise on earth. On Andaman Nicobar Holiday tour package tourists can't be miss these enjoying activities.
On Andaman Nicobar Holiday tour Packages visitors can't afford to miss adventurous water sport activities like scuba diving, snorkeling, swimming, parasailing, and so on.
Every viable water-sport such as Paddle Boats, Row Boats, Sail boats, Speed Boats, Water-skiing and Windsurfing are offered at these unique islands. While tourists enjoy their water sports they can take a vivid glimpse of the marine life, multicolored corals and fishes.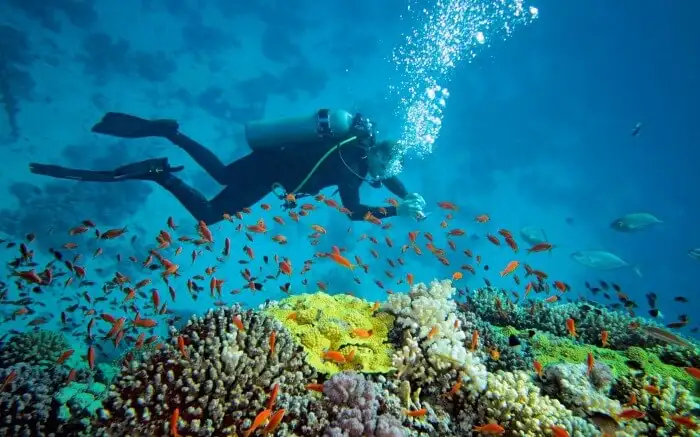 The Andaman and Nicobar Islands offers various diving points. The seas around the Andaman are definitely clean fresh and pure therefore it houses an opulence of marine life. The sea water is teeming with all kinds of coral reefs and amazing array of colorful fish. Some of the leading diving points include South Button, the Wall, Dixon's Pinnacle, Johnny's Gorge and elephant beach.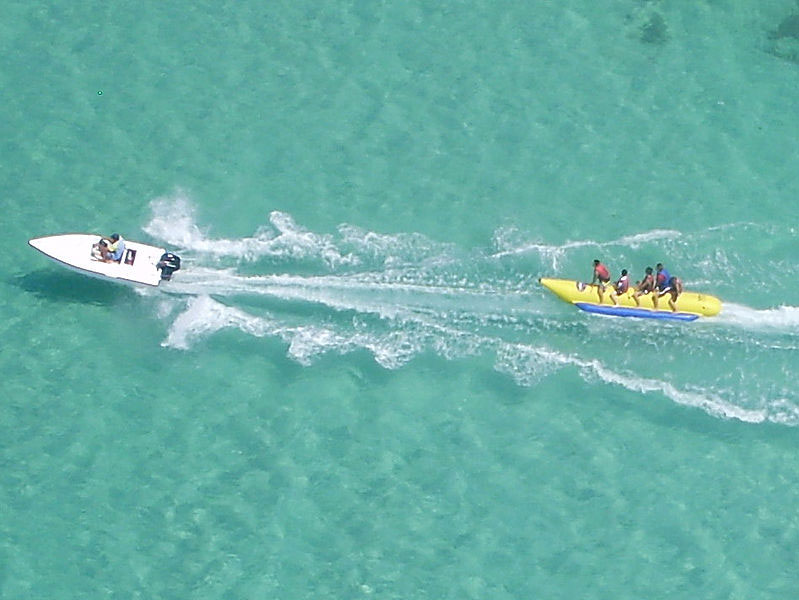 Banana boat ride is such an amazing ocean water sport. Various models of these boats usually lodge four to eight riders in one time. Riders sit on a big, main tube which looks like a banana, and keep their feet on two laterally flat tubes which balance the boat. The main tube is often yellow and banana-shaped.
Visit to the Cellular Jail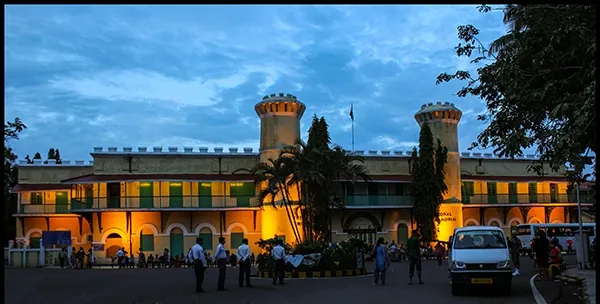 This is one of the famous historical monuments of India, which was built in 1906 in Port Blair. It is the Asia's biggest jail (prison), located in Port Blair. It is a historic monument interpreting brave heart of freedom fighters. Cellular jail is a three storey building constructed with 7 wings and 98 cells in 1906.
This place is also known as 'Kala Pani' (Black Water) as no prisoner ever returned to the mainland when they sent to this place. The jail is now converted into a memorial in honor of Indian freedom fighters. Your visit here to this big prison will be memorable.
Mahatma Gandhi Marine National Park or Wandur national park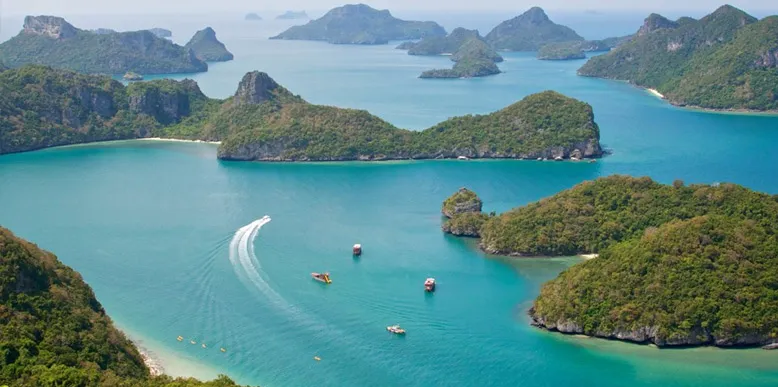 It is one of the most popular tourist destinations of India, spread over 12 islands in Andaman and Nicobar which lies in the Bay of Bengal. Tourists and visitors do get amazed by the marine life which is found in and around Wandur National Park. Plunge inside the crystal clear waters of Wander and enjoy an amazing variety of fish.
If you are a lover of fun & adventurous activities, you better not to miss out this lovely place. Sandy beaches with calm water, a great view of coconut palms & green bushes and heart-touching adventures.
This park is thick in vegetation making it a natural habitat for wild animals. The place is a home to rare sea turtles and salt water crocodiles. While strolling on the beaches one can see several animals.
Explore Limestone caves at Baratang Island
If you like exploring this is the place to go. There are mud volcano's and limestone caves. These caves are historic as well as beautiful. This is a backwater area and you are not likely to run into too many people. A little boat ride and few miles on a walk will bring you to the enthralling limestone caves.
Enjoy at Elephant Beach, Havelock Island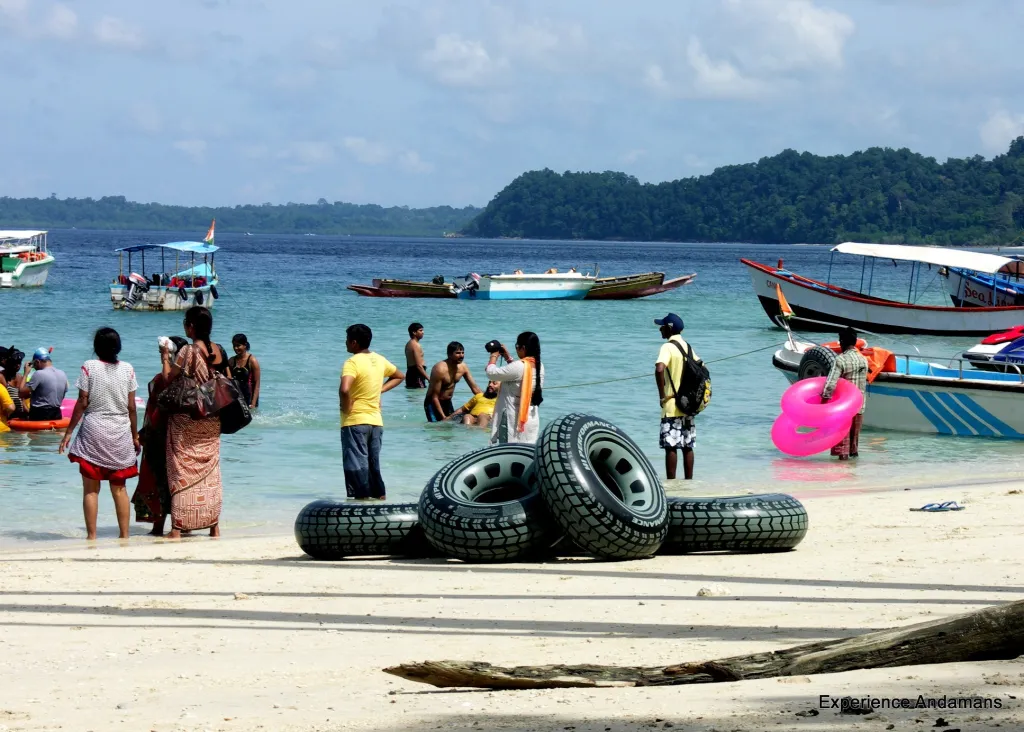 Havelock Island is the most famous visitor island and has the huge base of all of the adventurous activities. Havelock Island is also a great place to find beaches, swim, snorkel, and scuba diving.
Stunning oceanic views, spotless serenity & solace and a great number of comforts make it an ideal holiday destination. Elephant Beach is amazing, and also offers various adventure sports.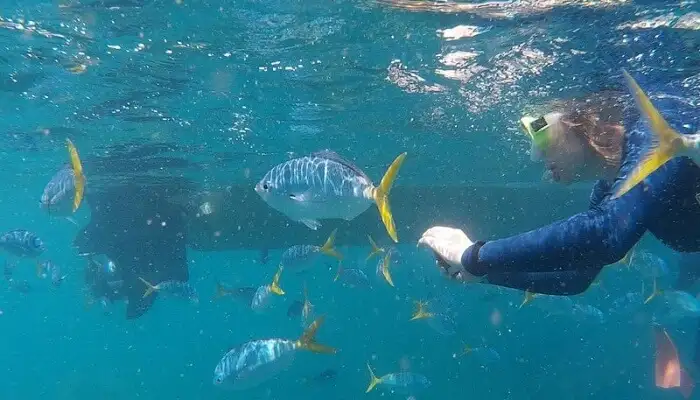 Snorkeling is one of the best past times when it comes to vacationing in Andaman and Nicobar. The most popular snorkeling locations are Elephant Beach, Jolly Bouy Island, and North Bay Island, Carbyn's Cove Tourism Complex, the Mahatma Gandhi Marine National Park and other islands offer an opportunity of snorkeling to view the myriad of underwater, marine life. During snorkeling trips, you will get the chance to see tropical fish and beautiful sights with the cobalt waters. Very few places allow such a pristine view.
Andaman and Nicobar is a paradise for bird watchers. Exquisite birds like Roseate Tern, Black-napped Tern, and Sooty Tern do find a habitat at these Islands.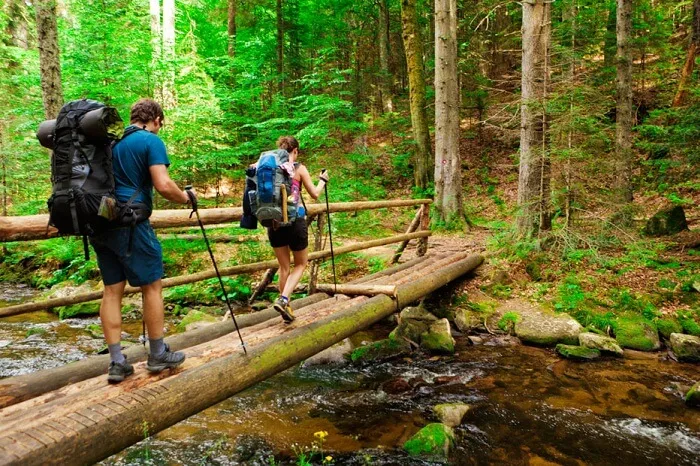 You can explore Mother Nature at its best by just trekking through the dense forests of this beautiful island park. There are various trekking routes but the best is from Mt. Harriet to Madhuban. It is a beautiful natural track which starts from Mt. Harriet and ends at Madhuban, with a different variety of fauna, flora. It also provides an opportunity to enjoy a long trek. Apart from separate trekking routes, Trekking tents and equipment can also be rented from the Andaman Teal House.
Glass bottom Boating trip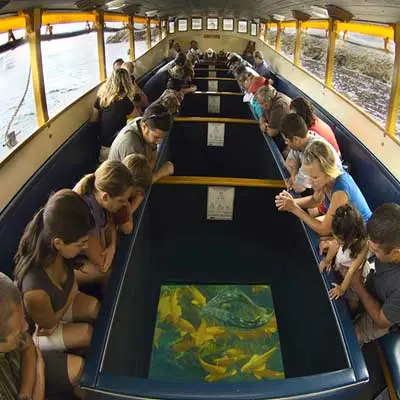 It is the best way to observe the living coral reefs without getting in the water. The Mahatma Gandhi Marine National Park at Wandoor can prove to be a heaven for all marine life enthusiasts. While tourists can enjoy a marine life surfing rides in a glass bottom boat.